Avalanche Forecast published on October 3, 2016 @ 6:19 am
Issued by Brandon Schwartz - Tahoe National Forest
Glad to see that you are starting to think about winter. We are just starting to reawaken the avalanche forecasting program for the uncoming season. Head to the California Avalanche Workshop for your all important continuing education.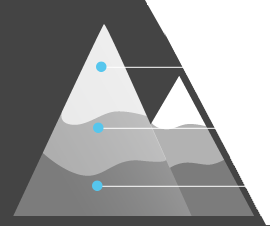 No Rating
?

Above Treeline

No Rating
?

Near Treeline

No Rating
?

Below Treeline

Forecast discussion
The Tahoe National Forest Sierra Avalanche Center Forecasters are at the International Snow Science Workshop this week, presenting during the avalanche forecasting segment. The forecasters and SAC observers are also working on continuing education at the week long workshop. Continuing education is available for the CA/NV backcountry community in the form of the California Avalanche Workshop on Oct 15, where the TNF-SAC forecasters will also present. Sign up and attend this important regional event.
Disclaimer
This avalanche advisory is provided through a partnership between the Tahoe National Forest and the Sierra Avalanche Center. This advisory covers the Central Sierra Nevada Mountains between Yuba Pass on the north and Ebbetts Pass on the south. Click here for a map of the forecast area. This advisory applies only to backcountry areas outside established ski area boundaries. This advisory describes general avalanche conditions and local variations always occur. This advisory expires 24 hours after the posted time unless otherwise noted. The information in this advisory is provided by the USDA Forest Service who is solely responsible for its content.
For a recorded version of the Avalanche Advisory call (530) 587-3558 x258