Avalanche Forecast published on September 22, 2017 @ 8:50 am
Issued by Brandon Schwartz - Tahoe National Forest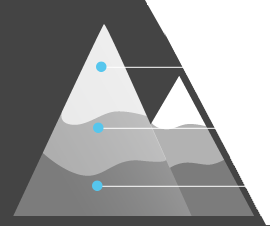 No Rating
?

Above Treeline

No Rating
?

Near Treeline

No Rating
?

Below Treeline

Forecast discussion
After dusting off backcountry travel gear, cleaning, maintaining, and repairing as appropriate, gather up some friends to review and practice companion rescue skills. Some great companion rescue info including diagrams and videos can be found here.
Increase avalanche avoidance knowledge by attending the California Avalanche Workshop on Oct 14th. This event typically sells out. Purchasing tickets in advance is recommended. There are other great regional workshops going around the country as well. Check the websites of the other regional backcountry avalanche centers listed on avalanche.org for more information.
Weather and CURRENT CONDITIONS
Weather observations from along the Sierra Crest between 8200 ft. and 8800 ft.
| | |
| --- | --- |
| 0600 temperature: | (Check the data on the SAC Weather Station Map link at left.) deg. F. |
| Max. temperature in the last 24 hours: | deg. F. |
| Average wind direction during the last 24 hours: | |
| Average wind speed during the last 24 hours: | mph |
| Maximum wind gust in the last 24 hours: | mph |
| New snowfall in the last 24 hours: | inches |
| Total snow depth: | inches |
Disclaimer
This avalanche advisory is provided through a partnership between the Tahoe National Forest and the Sierra Avalanche Center. This advisory covers the Central Sierra Nevada Mountains between Yuba Pass on the north and Ebbetts Pass on the south. Click here for a map of the forecast area. This advisory applies only to backcountry areas outside established ski area boundaries. This advisory describes general avalanche conditions and local variations always occur. This advisory expires 24 hours after the posted time unless otherwise noted. The information in this advisory is provided by the USDA Forest Service who is solely responsible for its content.
For a recorded version of the Avalanche Advisory call (530) 587-3558 x258
This website is owned and maintained by the non-profit arm of the Sierra Avalanche Center. Some of the content is updated by the USDA avalanche forecasters including the forecasts and some observational data. The USDA is not responsible for any advertising, fund-raising events/information, or sponsorship information, or other content not related to the forecasts and the data pertaining to the forecasts.