Avalanche Forecast published on November 20, 2019 @ 3:25 pm
Issued by Brandon Schwartz - Tahoe National Forest
Early season conditions update #1
A thin layer of new snow has been laid down across the forecast area. In general, this new snow on bare ground poses little avalanche risk. The limited exception is in near and above treeline areas where wind drifted snow has deposited and formed small wind slabs.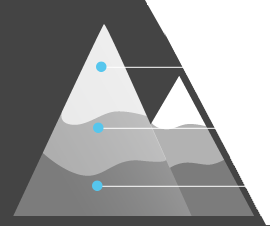 No Rating
?

Above Treeline

No Rating
?

Near Treeline

No Rating
?

Below Treeline

Avalanche Problem 1: Normal Caution
The eastern edge of the forecast area was favored during the Nov 19-20 snowfall. New snow amounts of 5 to 8 inches were reported in the Mount Rose, Marlette Lake, Jobs/Freel, and Ebbetts Pass areas. Areas further west received just a trace to 2 inches for the most part. With isolated exceptions, this new snow was deposited on bare ground.
Ridgetop winds shifted to ENE early in this last storm and peaked in the 85-100 mph range. New snow in the favored areas was heavily redistributed by the wind in near and above treeline areas. N-NE-E aspects were scoured to dirt while pillows of drifted snow formed in leeward areas on the other aspects. Below treeline areas hold a more uniform, but very thin snow cover on all aspects.
Avalanche hazard on a regional scale at this time is minimal. The exception is in the areas of greatest snowfall. Some small isolated areas of instability may exist where wind drifted snow has formed small wind slabs in near and above treeline terrain. Move cautiously near any of these areas of deeper wind drifted snow, using a mindset of avoidance. Consequences are high as even a tiny avalanche right now will hurt when you hit the rocks.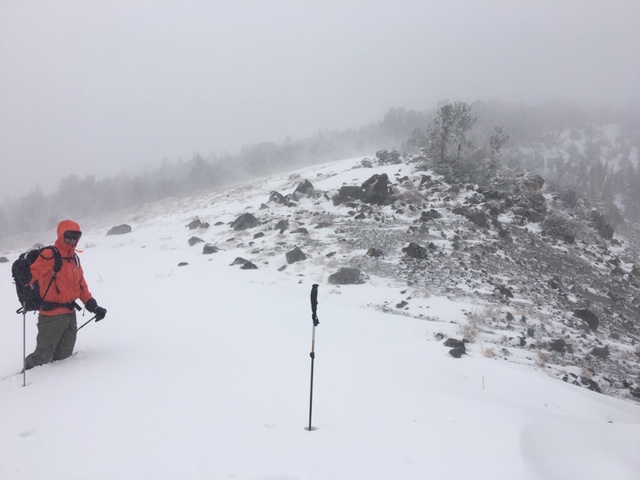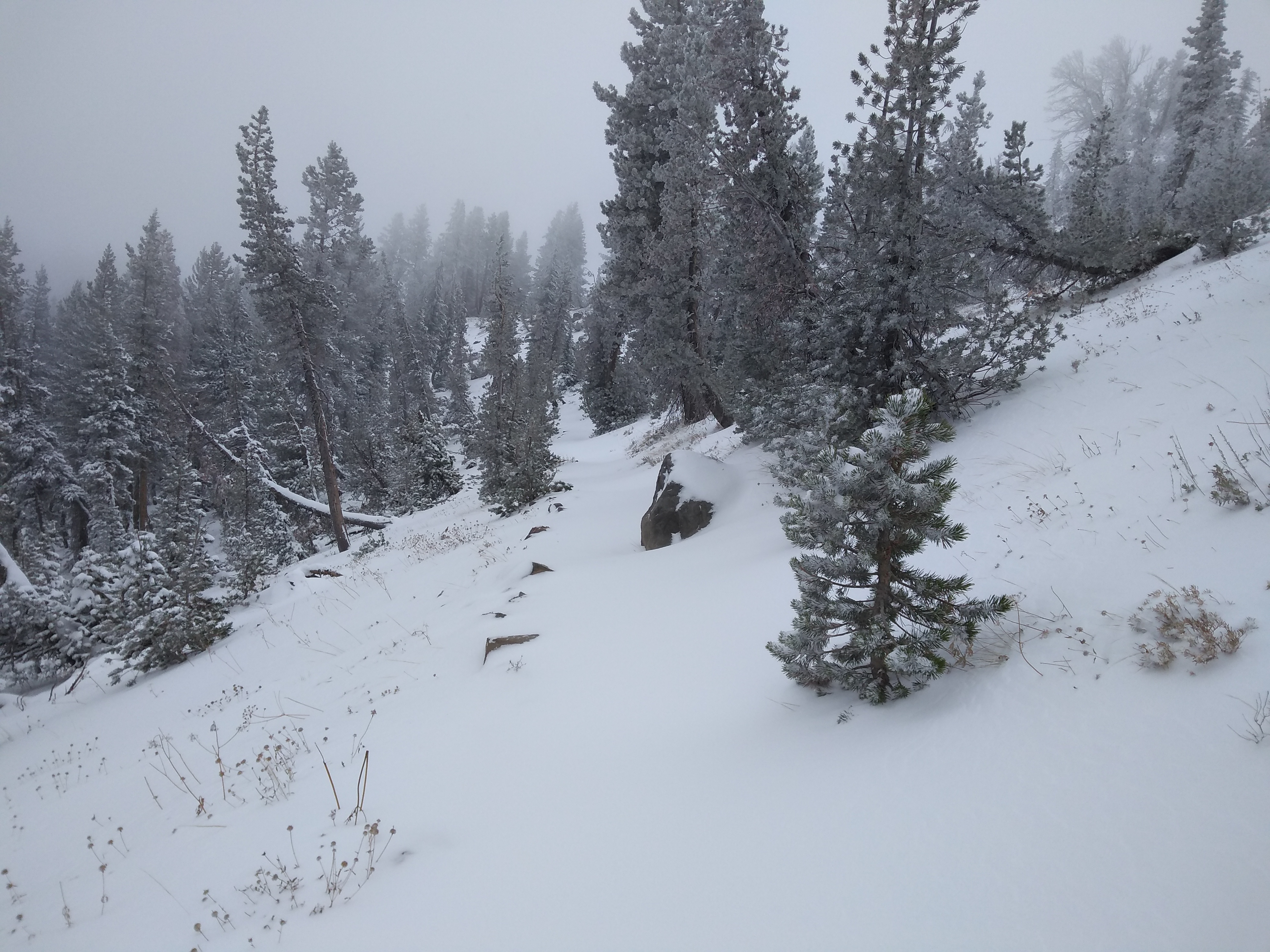 Photos: Nov 20 Tamarack Peak, NV. Wind scoured N aspects at and above treeline. Uniform snow cover below treeline.
Disclaimer
This avalanche forecast is provided through a partnership between the Tahoe National Forest and the Sierra Avalanche Center. This forecast covers the Central Sierra Nevada Mountains between Yuba Pass on the north and Ebbetts Pass on the south. Click here for a map of the forecast area. This forecast applies only to backcountry areas outside established ski area boundaries. This forecast describes general avalanche conditions and local variations always occur. This forecast expires 24 hours after the posted time unless otherwise noted. The information in this forecast is provided by the USDA Forest Service who is solely responsible for its content.
For a recorded version of the avalanche forecast call (530) 587-3558 x258