Avalanche Forecast published on September 30, 2019 @ 8:44 pm
Issued by Brandon Schwartz - Tahoe National Forest
Pre Season
The seasonal change is underway and snow is starting to dust the peaks. It's time for gear checks and avalanche education.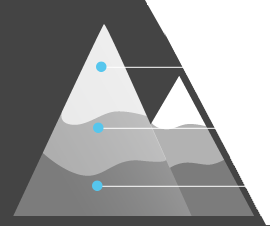 No Rating
?

Above Treeline

No Rating
?

Near Treeline

No Rating
?

Below Treeline

Forecast discussion
The non-profit partner side of the avalanche center is hard at work budgeting and planning events and education for the upcoming winter. The Forest Service side of the avalanche center will resume forecasting and field data collection operations in November.
Now is the time to check your gear and fix any issues that went under the radar all summer. It's also a great time to start bringing avalanche education back to the forefront of your brain. Join us at the 6th annual California Avalanche Workshop on Nov 2nd. There are also many other great regional snow avalanche workshops around the country this fall. A complete listing of the regional workshops is available here. The 2020 schedule for SAC's Motorized Level 1 courses and Motorized Avalanche Rescue courses is finalized. These courses fill quickly so get the registration dates on your calendar.
Have a read through SAC's incident archive and learn from others. You can check out the nationwide accident reports here. None of us are immune from the possibility of avalanche involvement so learn all that you can to help stack the odds in your favor and keep having fun day after day.
Disclaimer
This avalanche forecast is provided through a partnership between the Tahoe National Forest and the Sierra Avalanche Center. This forecast covers the Central Sierra Nevada Mountains between Yuba Pass on the north and Ebbetts Pass on the south. Click here for a map of the forecast area. This forecast applies only to backcountry areas outside established ski area boundaries. This forecast describes general avalanche conditions and local variations always occur. This forecast expires 24 hours after the posted time unless otherwise noted. The information in this forecast is provided by the USDA Forest Service who is solely responsible for its content.
For a recorded version of the avalanche forecast call (530) 587-3558 x258