THIS AVALANCHE FORECAST EXPIRED ON September 15, 2015 @ 12:48 pm
Avalanche Forecast published on September 15, 2015 @ 12:48 pm
Issued by Brandon Schwartz - Tahoe National Forest
Starting to get excited about the upcoming winter? Fuel the excitement with some high quality avalanche education either free online or in person at the California Avalanche Workshop. There is something of interest for everyone, regardless of the degree of prior knowledge. See the advisory page for more details.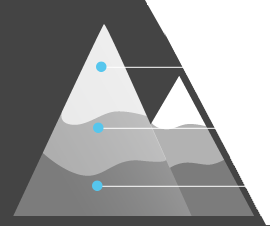 No Rating
?

Above Treeline

No Rating
?

Near Treeline

No Rating
?

Below Treeline

Forecast discussion
The autumnal equinox is approaching. The first signs of fall color are starting to show. Nights are getting longer, days shorter. Thoughts are shifting towards the upcoming winter and excitement is building. The LTCC's California Avalanche Workshop is on the event calendar for October. The SAC non-profit Board of Directors is already hard at work on fundraising. There are volunteer opportunities in the fundraising department. The Tahoe National Forest Forecasters are starting to brush off the summer's accumulated dust from the field data collection and forecasting program for the winter. Field observations and daily avalanche advisories will begin later this year once conditions warrant.
If you are looking for some preseason avalanche education and avalanche avoidance skills, check out the Canadian Avalanche Centre's Online Avalanche Course. It is a free resource, very well put together that offers excellent text, photos, videos, and even some interactive exercises. There is something of interest for every level and type of winter backcountry traveler. One could spend anywhere from 30 minutes to several hours on this course if you delved deep into all of the sub lessons and sub topics. Don't miss the sections under "Reducing Risk in the Field" including the "Good Travel Habits" sub lesson on "Managing risk associated with different avalanche problems". There is also an excellent online tutorial on the Forest Service National Avalanche Center's webpage. Both are well worth the time. When you are done with the online courses, check the Education link at the top of this page for a listing of providers for field based avalanche classes. There is no substitute for field based education and the opportunity to make real world, real time decisions with the guidance and feedback of a professional avalanche educator.
Disclaimer
This avalanche advisory is provided through a partnership between the Tahoe National Forest and the Sierra Avalanche Center. This advisory covers the Central Sierra Nevada Mountains between Yuba Pass on the north and Ebbetts Pass on the south. Click here for a map of the forecast area. This advisory applies only to backcountry areas outside established ski area boundaries. This advisory describes general avalanche conditions and local variations always occur. This advisory expires 24 hours after the posted time unless otherwise noted. The information in this advisory is provided by the USDA Forest Service who is solely responsible for its content.